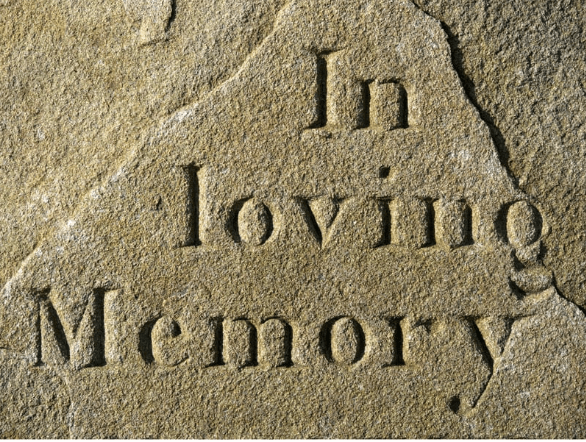 My friend Frederick Marx is an internationally acclaimed, Oscar and Emmy nominated director/writer with 45 years in the film business. I first met Frederick after seeing his 1994 film, Hoop Dreams, one of the highest grossing non-musical documentaries in United States history. It was named, "The Best Documentary of All Time," by the International Documentary Association. 
​HoopDreams is the true story of two boys from inner-city Chicago with a gift for basketball. It follows their struggle to turn high school stardom into college scholarships and pro careers and to escape the ghetto. As the grandfather of two boys with similar dreams of sports stardom, but from a much more privileged background, Frederick's film opened my eyes to a deeper understanding about the challenges of the hero's journey.
​Frederick's latest project, "It's Your Wonderful Life" is even more inspiring. Frederick told me,
"The journey has begun. We started shooting our next documentary on Life Honoring Celebrations called It's YOUR Wonderful Life! Why wait until our loved ones are dead before we say all the beautiful things about them that need to be said?" 
​I asked him, "Where does this documentary fit in with your other body of work?" His response was simple and direct.
"All my work is really about the important Rites of Passage that make up our lives."
In his book, Rites to a Good Life: Everyday Rituals of Healing and Transformation, he asks,
"What if we could understand our lives in deeper ways, maximizing meaning and fulfillment even during times of crisis?"
Frederick goes on to say,
"Every normal human lifespan contains passages that deserve attention, intention and ritual." 
​I will turn 80 this year. My wife, Carlin, celebrated her 85th birthday in July. As we watch many close friends deal with issues of aging, including illness, disability, and death, the issues that Frederick has addressed throughout his life seem more and more relevant and important. 
​Frederick describes his new film this way:
"You and your loved ones matter! No matter who you are, no matter your age, race, gender or non-gender, skills, achievements and success level, your sexual orientation, whether you feel loved or not, whether you've ever won a contest, award, or prize, whether you think you're near death or not, but especially if you are, you matter! And those loved ones in your life nearing death do too!  Every life is precious and deserves recognition.
People gathering to offer life honoring celebrations to their loved ones before they pass could be the societal vehicle we need to re-form and strengthen communities. This film seeks to disrupt the status quo by suggesting other approaches to rampant death denialism: let's create CELEBRATIONS to honor our loved ones BEFORE they leave us.
Sign up to join the It's YOUR Wonderful Life movement! Help us make this documentary in progress," 
You can learn more about Frederick's documentary and how you can help make it a reality here.
​We all go through various stages of our lives, but in modern times we often don't have the community support necessary to make successful transitions. As storyteller and ritual elder Michael Meade reminds us,
"When a culture doesn't provide formal Rites of Passage or initiations, people find their own. Or they don't find them and never really find the traction of their lives. And when a society or culture doesn't attempt to create circumstances in which that can be worked on creatively, then you get usually destructive versions of them."
​In his book, Rites to a Good Life, Frederick Marx says,
"I think the greatest crime of the last two centuries has been countless millions of children who have been brought into this world but never taught to discover their unique purpose in life." 
He goes on to say,
"In the past, in villages across cultures and around the globe, it was common to be taught why you were here, what your purpose was and how you could best contribute to your community."
​But our modern rituals are more about making money than making a meaningful life. 
"The cost to society for not supporting allhumans through allthe passages int their lives is immeasurable,"
says Marx,
"—into parenthood and family making, into career building and making an occupational mark, into Eldership and the inevitable decline of the body, into illness and eventual death."
Facing Our Mortality: The Ultimate Rite of Passage
​My wife, Carlin, and I had to confront the issues of "illness and eventual death," when her mother became ill with cancer. We talked a lot about how we could be of most help and eventually decided to have her come and live with us. The months she lived with us, as we faced her coming death together, were the most powerful, loving, and transformative times of our lives.
​When parents die, we inevitably reflect on our own mortality. For Carlin, both her parents died at age 76. "I want to have a celebration with family and friends before I die," Carlin told me. Neither one of us are big on large celebrations, but we invited friends and family to a wonderful celebration of life when Carlin turned 75. People shared the various ways they were connected with Carlin: Close family, her various women's groups, yoga groups, high school friends, book clubs, etc. 
​We talked traditional funerals where we meet people we didn't know and learned about the lives people had lived. Why wait until we are dead to celebrate our lives? The following year when Carlin turned 76, she got very sick. We talked openly about the possibility that she would follow the pattern of her parents. "I know you are very intuitive about your own life," I told her. "If you think this might be the time for you to leave, please tell me. I want to be with you for the full journey even if this is your time to go." 
​My words sounded a lot braver than I felt. I was really terrified at the possibility that she might die, but she was both honest and reassuring. "I don't think this is my time to go," she told me. "I still feel I have a lot to live for." We cried together at the reality of loss and the joy of life. We got better and we realized that our celebration of life enabled us to confront the reality of death and to face it with less fear and more love. 
​My own celebration of life also occurred when I was 75, though I didn't recognize its significance when it was planned. The occasion was the publication of my book, My Distant Dad: Healing the Family Father Wound. My short description of the book said,
"My 15th book is an adventure story to find the father I lost when I was five years old. It's also a tale of redemption and healing for both my father and myself. These lessons can be used to heal the father wound that impacts the lives of millions of men and women."
​We invited family, friends, and colleagues to join  us on October 6, 2018 for what I called a "Celebration of You, Me, and the Work." In my welcoming remarks I said,
"Like most of the good ideas I have, this one was conceived by my wife, Carlin. 'Hey, a life's work, should be celebrated while we're alive,' said Carlin. Each person here was invited because you are connected with me and the work, which includes books, writing, publishing, counseling, teaching, being in a men's group, singing, and dancing."
​A number of friends, family, and colleagues spoke at the gathering, including one of my closest friends. His remarks spoke deeply to my issues to the ultimate Rite of Passage:
​"I'm Tom Sipes, one of the founding members with Jed of our men's group that has been meeting since April 14, 1979. I'm going to start at the deep end! 'It was a great mistake my being born a man. I would have been much more successful as a seagull or a fish. As it is, I will always be a stranger who never feels at home, who does not really want and is not really wanted, who can never belong and who must always be a little in love with death.' This comes from an autobiographical play by Eugene O'Neil, A Long Day's Journey into Night,which Jed quotes in his book, My Distant Dad,and relates to himself.
​Chances are that doesn't sound like the Jed you know and that is a testament to his work and his life.
​Then there is Jed's dad, Tommy Roberts, 'The puppet man,' who is more or less the central figure of Jed's life and his latest book. Tommy had a difficult early life filled with rejection and depression. He worked hard at belonging and after years of failure found his way home on the streets of San Francisco, after escaping from the mental hospital where he had been locked up after taking an overdose of sleeping pills because he felt he was a failure at being able to support his family. Jed's dad ultimately lived a long and happy life.
​Truly belonging has been Jed's life work and the foundation of his work with thousands of people he has encountered working through layers of disconnection and depression and finally coming home. I have a feeling that all of us have been touched by Jed's insightful and loving empathy."
​Without being fully aware of it at the time, Tom touched on my own ultimate Rite of Passage: Coming to peace with the influence of my parents and the seduction and terror that death has played in my life. I've alternately been drawn to ending my life when I've felt alone, unwanted, unmanned, and lonely; and also searching for the connections that I longed to have.
​Like all of us Frederick Marx has been on his own healing journey. In his books and films he offers us all guidance in how to understand and celebrate our lives while we are alive. If you would like to learn more about, and support, Frederick's new film, "It's Your Wonderful Life," you can do so here.
​
If you'd like to know more about my own work, you can visit me here and subscribe to my free weekly newsletter to get the latest news on how men and their families can live fully, love deeply, and make a positive difference in the world.
The post The Ultimate Rite of Passage: What I'm Learning About Love, Life, and Death appeared first on MenAlive.